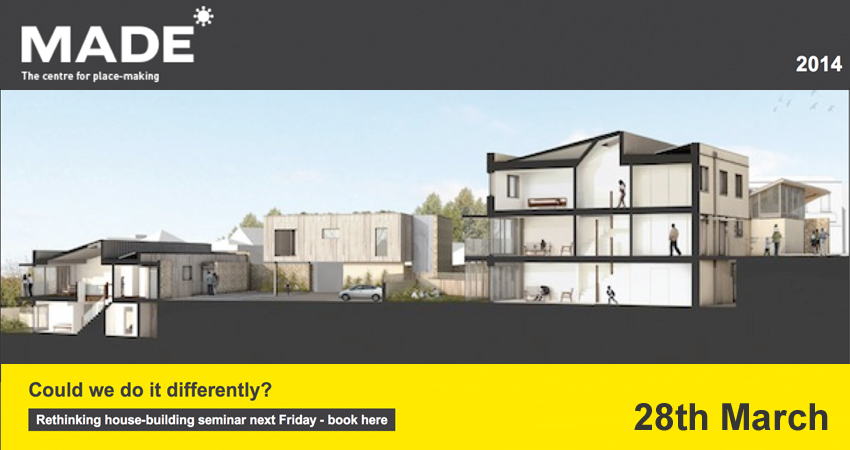 Tailor-MADE
Hewitt Studios will be presenting Ralph Allen Yard at a seminar hosted by MADE in Birmingham on Friday 28th March.
MADE have invited a handful of innovative design professionals to describe their recent experiences delivering sustainable residential projects and discuss their take on housbuilding for the future.
Ralph Allen Yard is a unique mixed-use development, in a sensitive location close to Bath, for the Homes and Communities Agency and Cox Development Partners Ltd. The brief describes two distinct elements – a cluster of 'Code 5' sustainable houses and a BREEAM-rated stone mining interpreatation centre.
More details of the other speakers and their presentations are available here