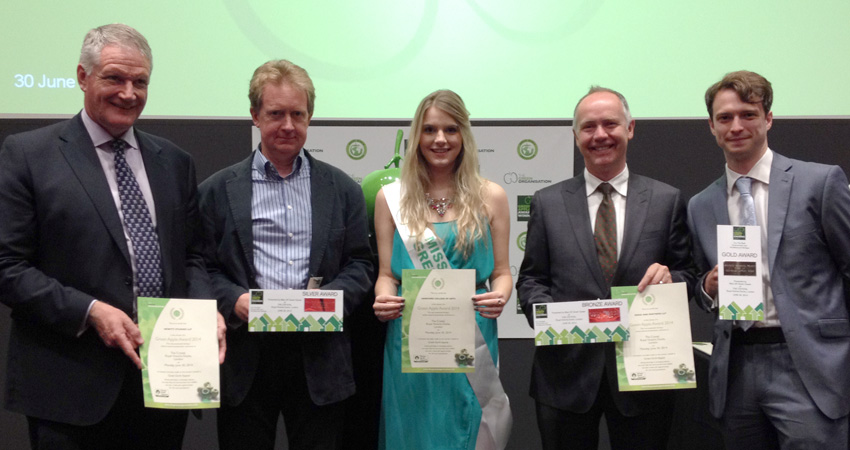 Sustainable Sweep
Hewitt Studios swept the board yesterday at the Green Apple Sustainability Awards in London, picking up no less than 4 awards!
The Green Apple Awards have been running for over 20 years now and were set up to reward and promote environmental best practice in the UK and around the world.
Against stiff national competition, with over 500 entries, we managed to scoop the following accolades:
GOLD Award (Residential) – Limpley Stoke Eco House
SILVER Award (Residential) – Ralph Allen Yard
SILVER Award (Public Building) – Straw Bale Cafe
BRONZE Award (Education Building) – HCA Arts Space
A delighted team pictured above includes collaborators from Ridge LLP and Integral Engineering Design.
Congratulations and thanks to our clients and the wider team who all made this possible.