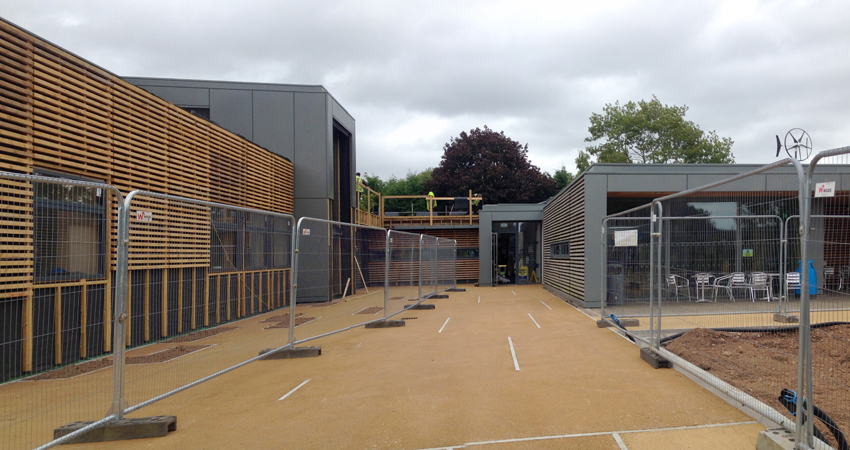 #Hectic @HolmeLacy
We currently have two projects on site at the Holme Lacy campus of Herefordshire and Ludlow College.
The refurbishment of the existing Learning Resources Centre (LRC) (pictured above) will be complete for the start of the autumn term. This project adjoins the award-winning Straw Bale Cafe and creates a new external social space between the Cafe and LRC for the benefit of all College students.
Preparations for our sustainable crosslam workshop have also begun – this utilises is a pre-fabricated timber structure which will allow for an extremely rapid on-site build.
More photos as the projects develop…