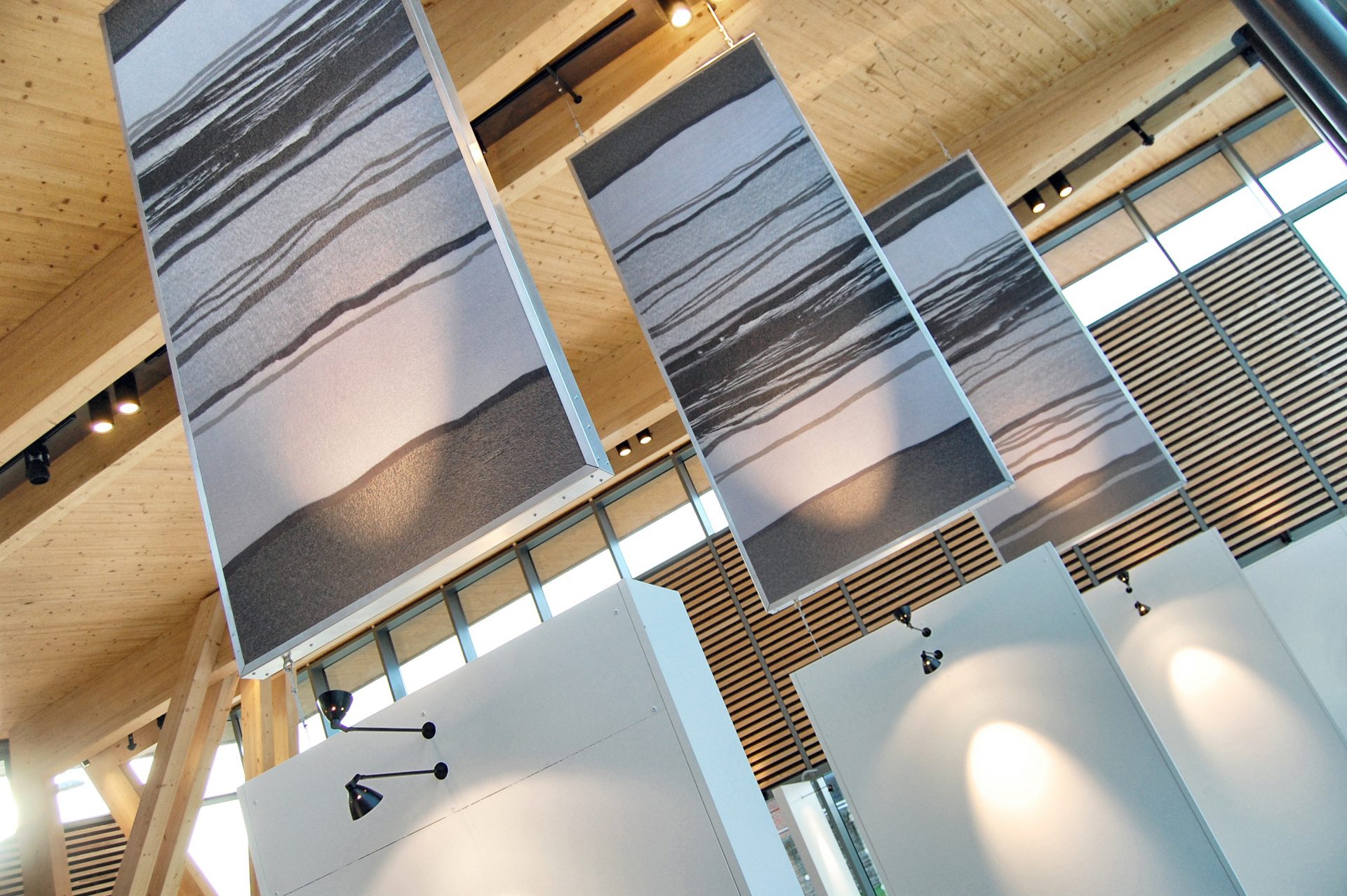 Textbook Textiles
Hewitt Studios are delighted to have our product design referenced in A. Briggs-Goode and K. Townsend's fantastic book 'Textile Design: Principles, Advances and Applications'.
Gill Hewitt's striking Strata series of modular, sound absorbing acoustic panels is discussed as an example of best practice in the application of new technology to textile based surface design. Gill combines her keen eye for colour, rhythm and textural subtleties with tested acoustic benefit to complement the contemporary architectural interior.
Described as an 'essential reference work for design professionals', the book is published by Woodhead Publishing in association with The Textile Institute, and is part of a series exploring the future of textile technologies.
Keep an eye out for Gill's latest product design work, coming soon!