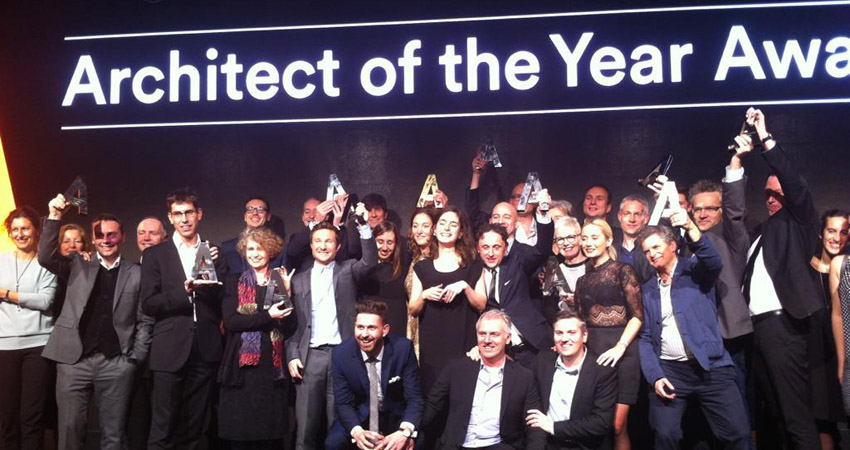 Sustainability Architect of the Year 2014
We are delighted to have been crowned Sustainability Architect of the Year 2014 at last night's packed Architect of the Year Awards ceremony at The Brewery in London.
The event was hosted by actor Stephen Mangan and a collection was held to raise money for Article 25 which designs and builds projects in areas devastated by natural disasters.
The judges said: "Hewitt Studios' work achieved recognition for the seamless and successful combination of sustainable and architectural design features present throughout their submission. Its 'fabric first' approach extended to an imaginative use of natural materials and clever manipulation of spatial, structural and technical characteristics to achieve maximum environmental results."
A big thanks to all our clients, colleagues and collaborators who have made this possible!