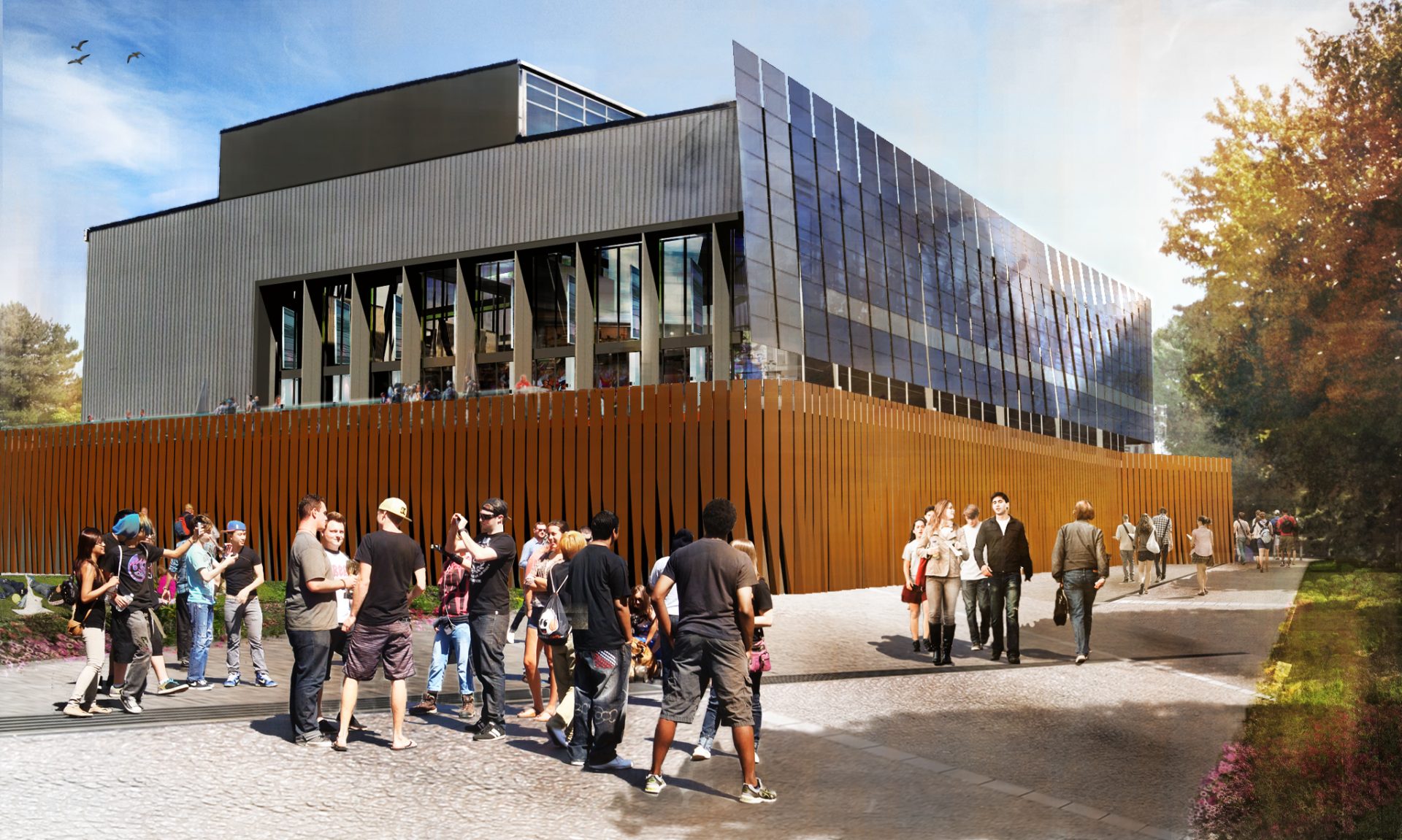 Berkeley Green Granted
We are delighted to have received planning permission our new renewable energy and engineering Skills Centre at Berkeley Green with South Gloucestershire and Stroud College.
The project is supported by the Local Enterprise Partnership and Skills Funding Agency to drive economic growth through the provision of critical construction infrastructure skills.
It utilises a vast existing Engineering Hall to create a dynamic and sustainable new education facility, generating a surplus of electricity from its 100kW solar PV array.
The project starts on site in the summer with a rapid 12 month construction programme targeting completion in September 2016.