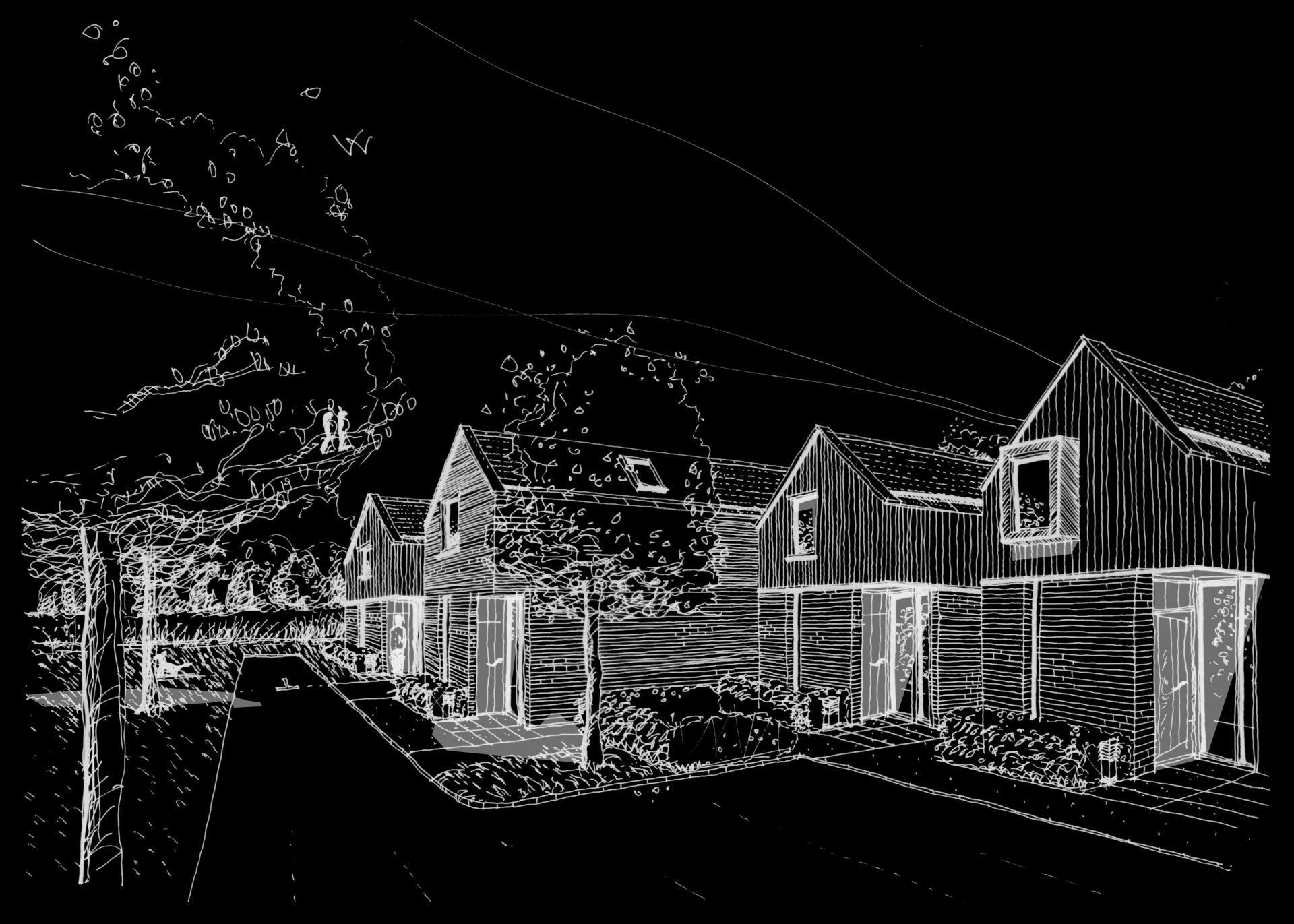 Aston Cross Consent
Hewitt Studios are pleased to have gained an outline planning consent for a socially responsible development near Tewkesbury, which includes provision of 11 new low-energy houses, 5 of which are affordable dwellings that will become available to the local community.
The scheme sees detached dwellings of various sizes, linked together by carports, around two informal landscape courtyards. The proposed houses adopt a 'one and a half' storey section, with the upper floor occupying the roof void; this arrangement helps to reduce the scale and visual impact of the dwellings, whilst maintaining the steep 45 degree roof pitches characteristic of the local area.
The landscape design incorporates a series of communal and private orchards are planned across the site, tying the development into unique characteristics of the local landscape.