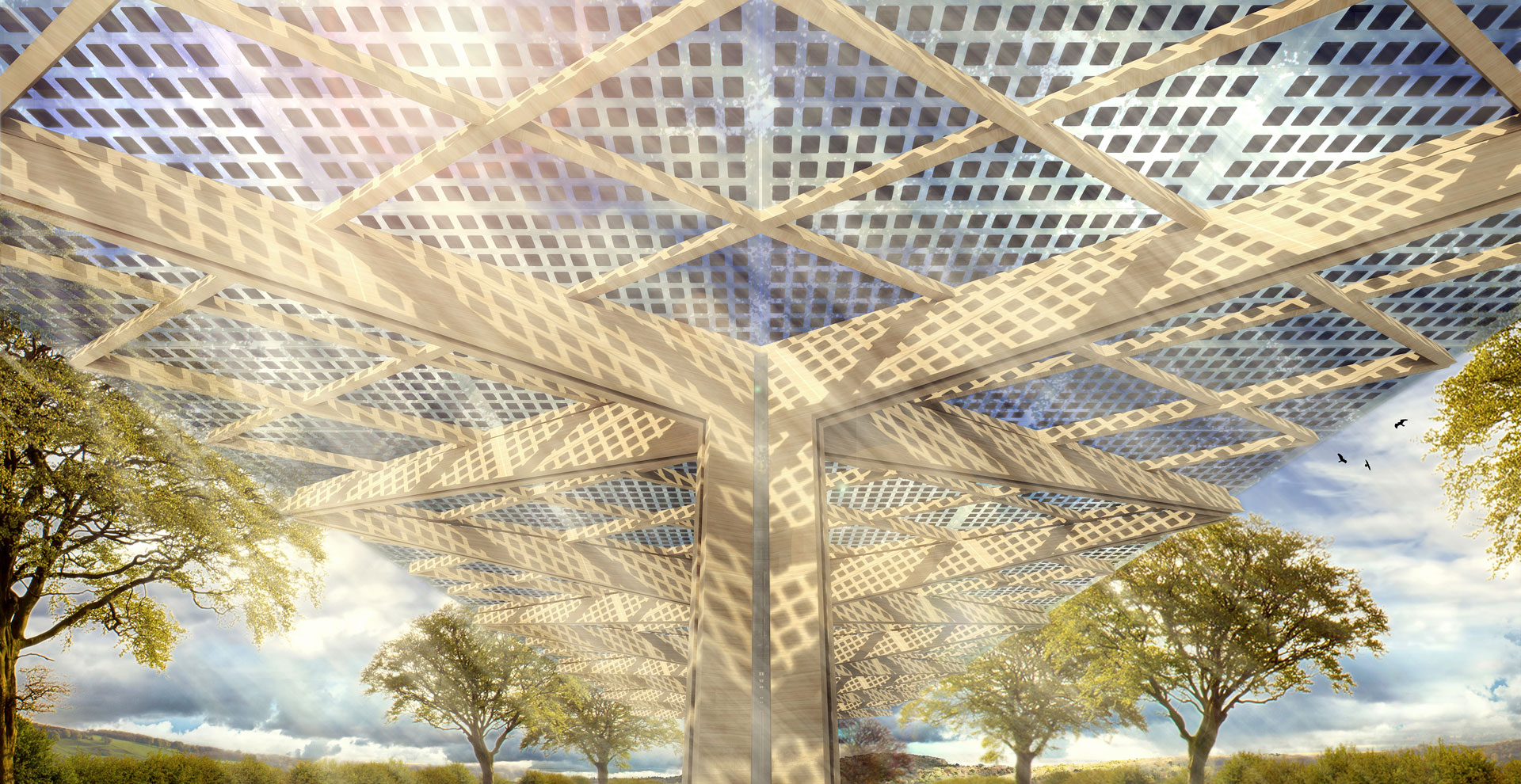 OLEV funding for K:Port
Congratulations to Bristol City Council and the North East Combined Authority, both of whom have been awarded funding by the Office for Low Emission Vehicle's (OLEV) £40million Go Ultra Low Scheme for a raft of EV-friendly initiatives, including our K:Port EV charging hubs.
The K:Port hub has been jointly developed by Hewitt Studios and Charge Point Services Ltd and offers a fast-track, sustainable EV charging hub with integrated cafe / education space. It incorporates the latest generation rapid chargers (capable of charging an EV in 20-40 minutes) along with associated photovoltaic power generation and battery power storage, water harvesting and sustainable drainage, integrated low-power services and lighting, elements of landscape and planting, and a future-proof laminated timber structure.
Our sustainable design derives from the Japanese notion of 'Komorebi'; the dappled light which occurs when sunlight shines through the leaves of a tree. The essence of the tree is apparent throughout the design, from the form of the canopy itself and the timbers which make up its structure, to the collection and use of rainwater and sunlight – this is photosynthetic architecture!
We are very excited to be developing the first K:Port hubs on three sites in the South West and two in the North East, with other nation-wide locations to follow.