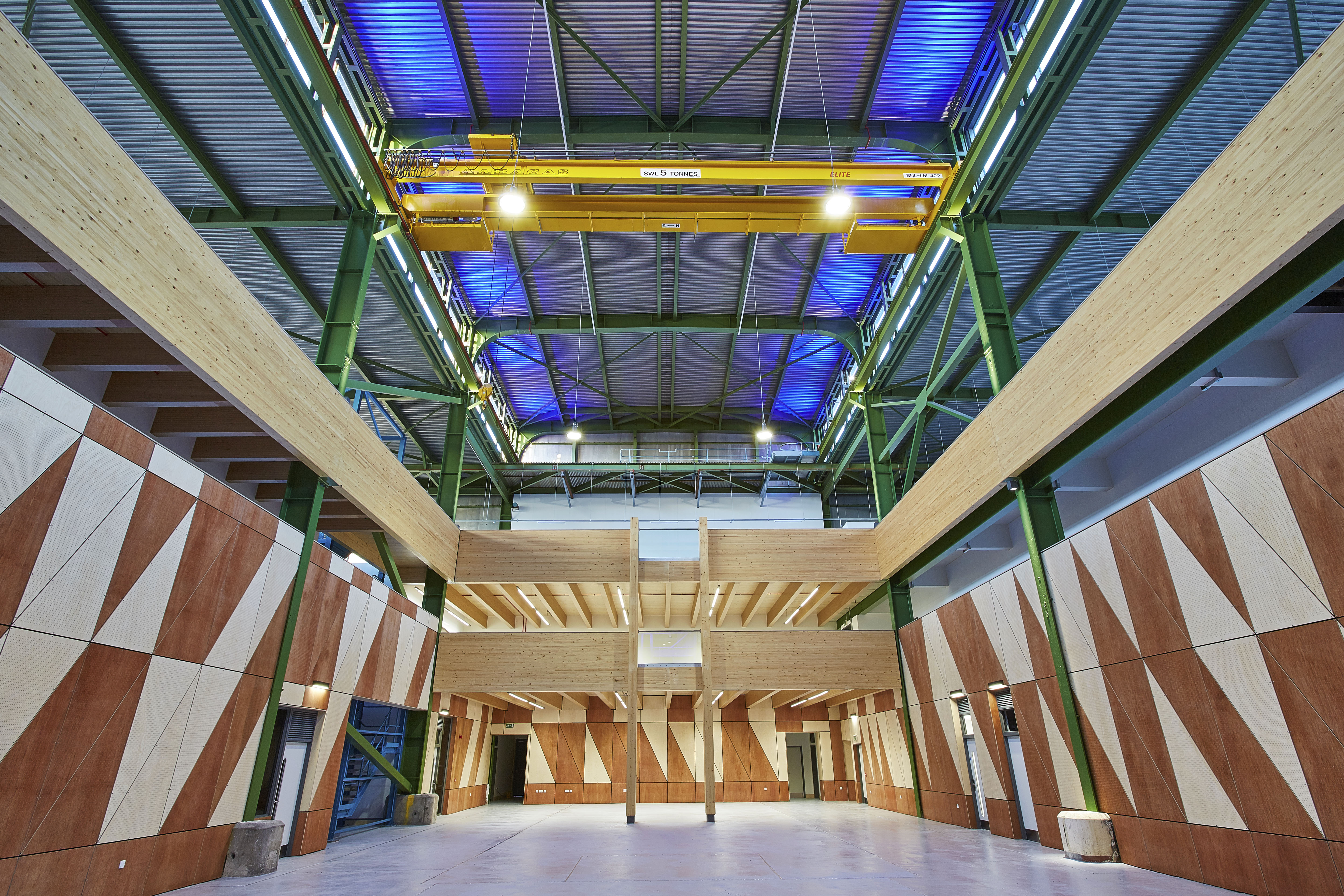 Skills Centre Handover
We are delighted to report that the first phase of our exciting new renewable energy and engineering Skills Centre at Berkeley Green was handed over to South Gloucestershire and Stroud College today.
The project is supported by the Local Enterprise Partnership and Skills Funding Agency to drive economic growth through the provision of critical construction infrastructure skills.
It utilises a vast existing Engineering Hall to create a dynamic and sustainable new education facility, and will generate a surplus of electricity from a 100kW solar PV array when fully complete.
MP and chairman of the Education Select Committee Neil Carmichael said of the project 'It's a fabulous achievement, it's emblematic of… the importance to think big and be visionary'.
The project has been featured on websites like ArchDaily, Architizer, BBC News, BDonline, DesignBoom,  Domus and TreeHugger where you can read its story in more detail.