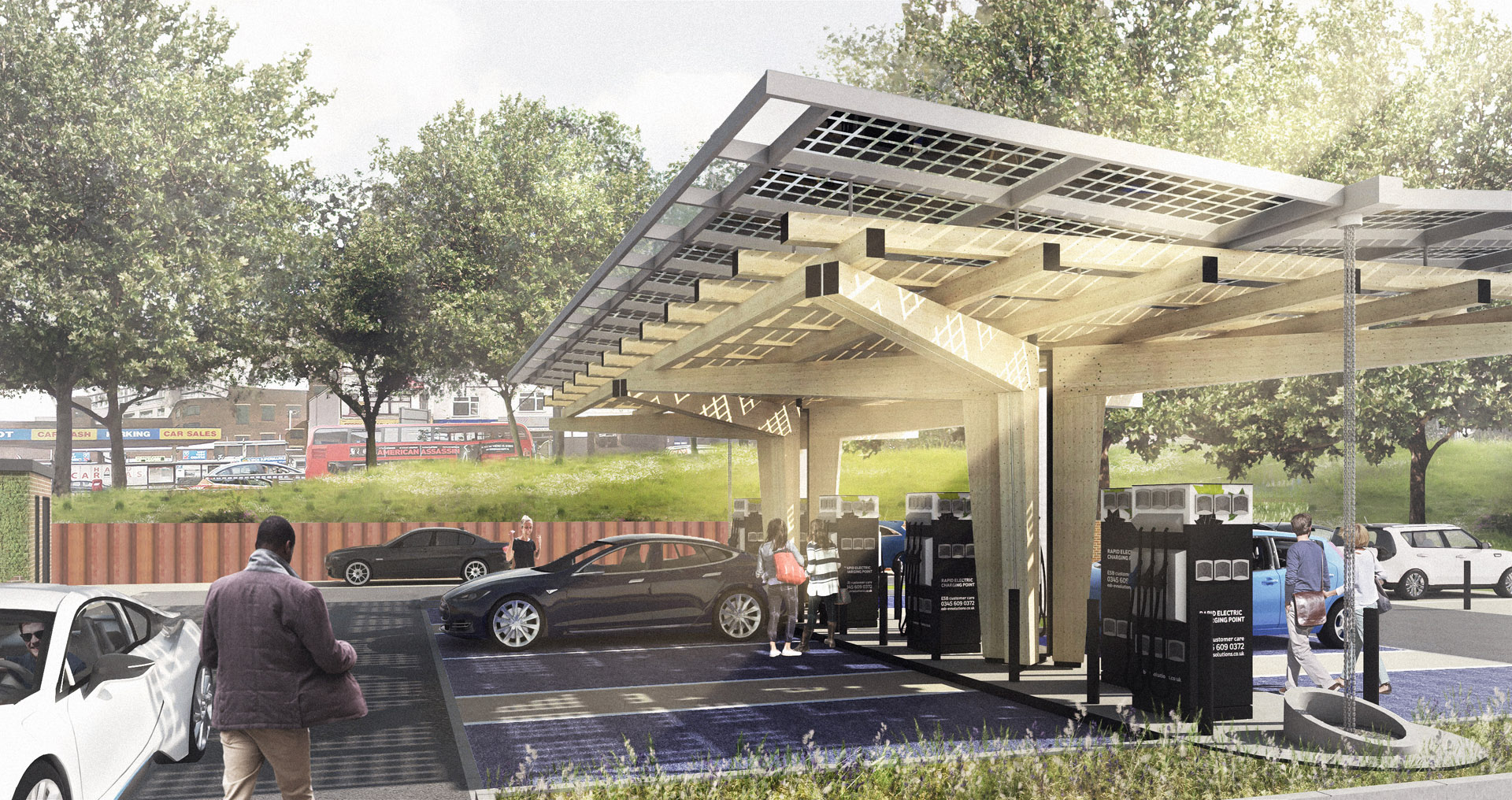 K:Port Woolwich Planning
We pleased to reveal that our first K:Port EV charging hub for Transport for London, ESB and Siemens in Woolwich has been submitted for planning approval.
The K:Port EV charging hub has been developed by Hewitt Studios to offer attractive, safe and sustainable neighbourhood EV charging and is referenced in the Mayor of London's infrastructure delivery plan as a model rapid charging hub – a priority focus of the plan.
The project is due to start on site in Spring 2020.