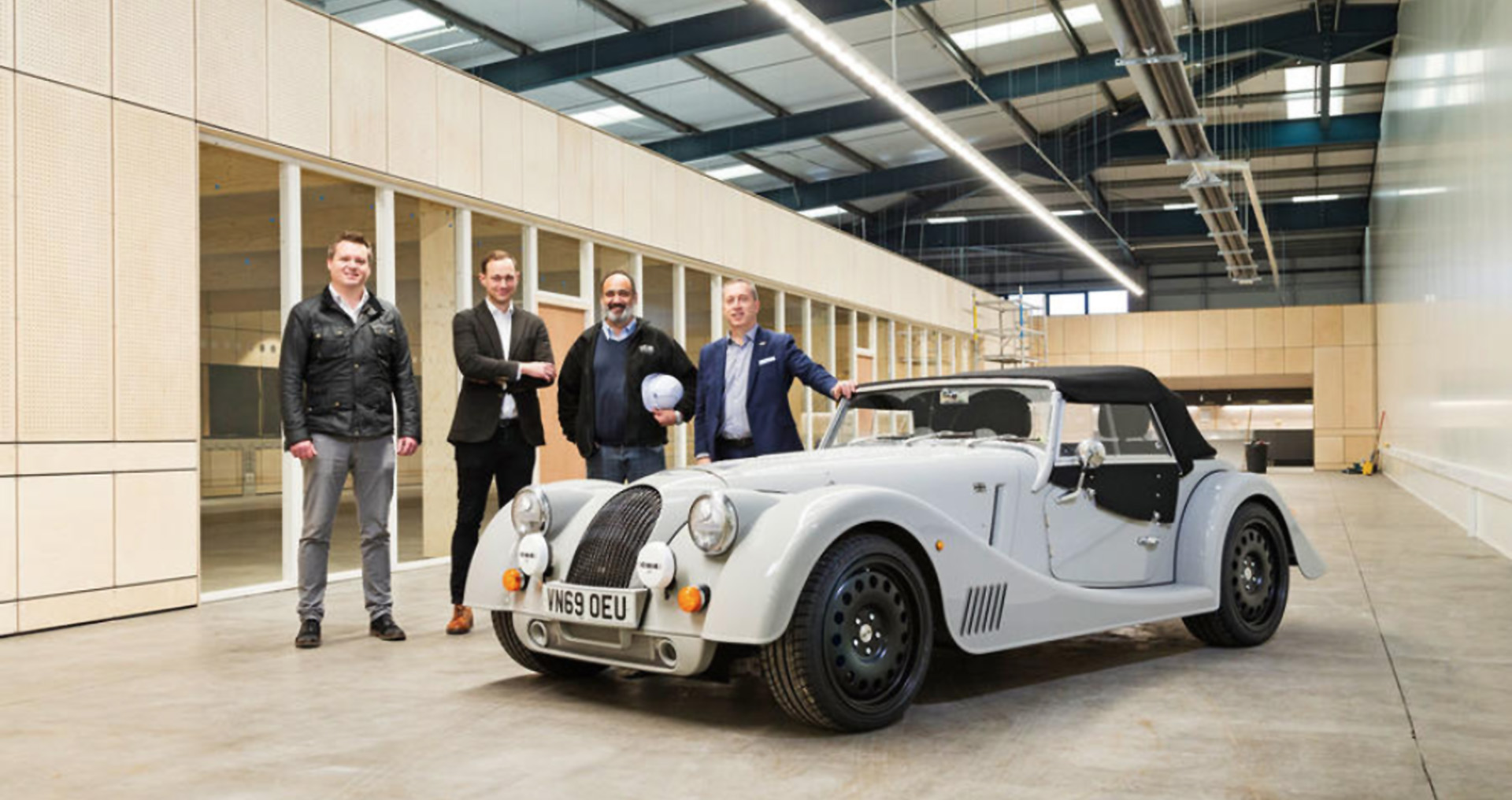 M-DEC Morgan R&D Centre
We're delighted to see our R&D Centre for the Morgan Motor Company featured in Autocar today as part of an article about a suite of changes and improvements that follow the purchase of the company by Investindustrial.
The new engineering and development centre (dubbed M-DEC, for Morgan Design and Engineering Centre) is located on a new site close to its Pickersleigh Road base. The project inhabits an existing industrial space and utilises Plywood and Kerto LVL renewable timber technology for a rapid and sustainable build.
"We need space to work on new projects," said chief designer Jon Wells. "It has to be away from the suppliers and visitors who visit us nearly every day," added MD Steve Morris. "So we've made it close, but separate."
M-DEC will open its doors for business in the New Year.