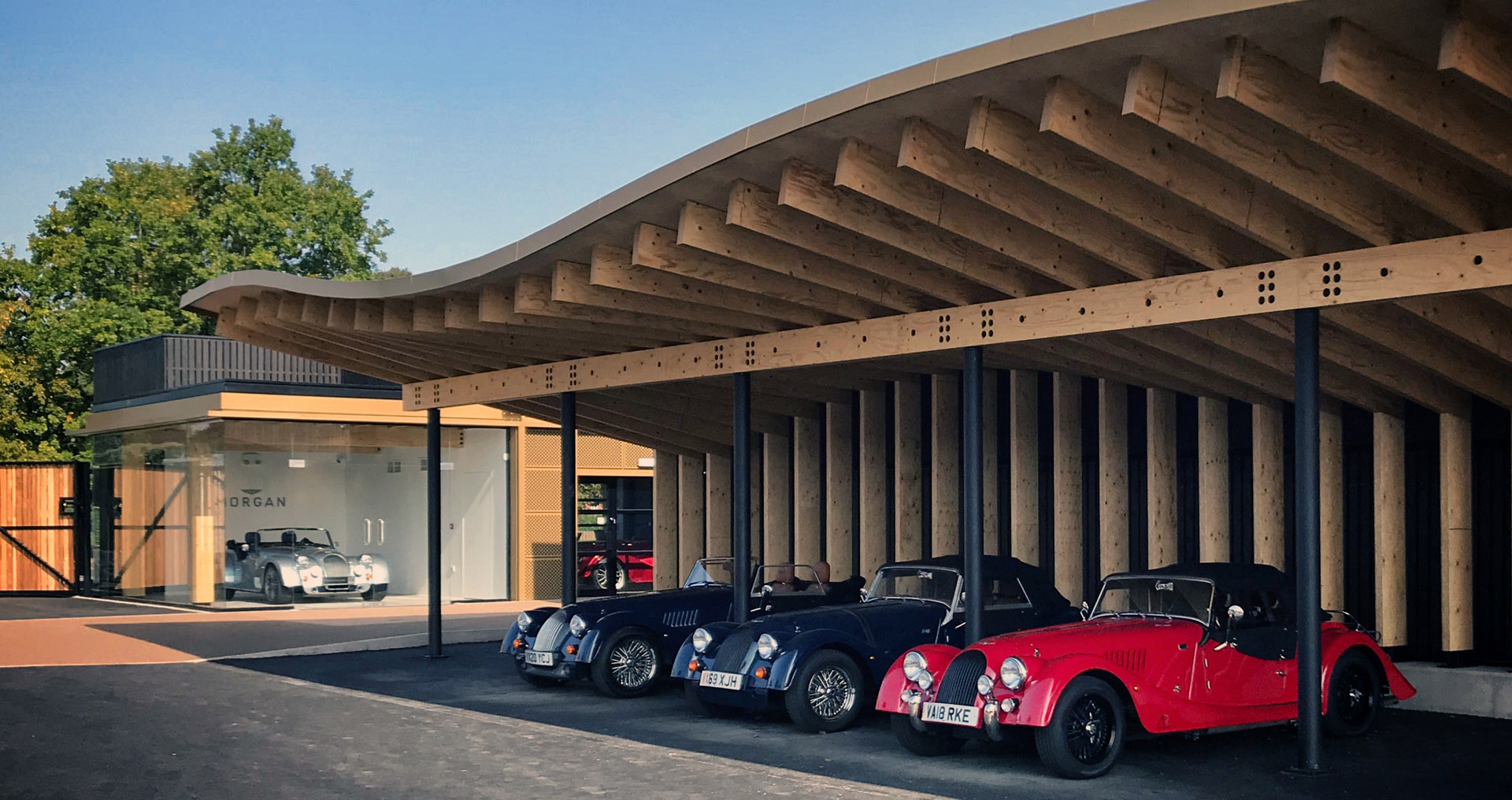 STAwards Shortlist
We are pleased to report that our new Visitor Experience Centre for Morgan Motors has been shortlisted for a Structural Timber Award.
The three new built interventions utilise prefabricated, modular timber structures which relate to the historic ash construction of the Morgan body frame.
They all use the same sustainable timber product (Metsawood Kerto LVL) manipulated in a number of different ways to achieve a variety of outcomes – a rectilinear 'Jewel Box', an gently undulating car canopy and a dynamic, twisted reception area.
The winners of the Structural Timber Awards will be announced in March 2021.