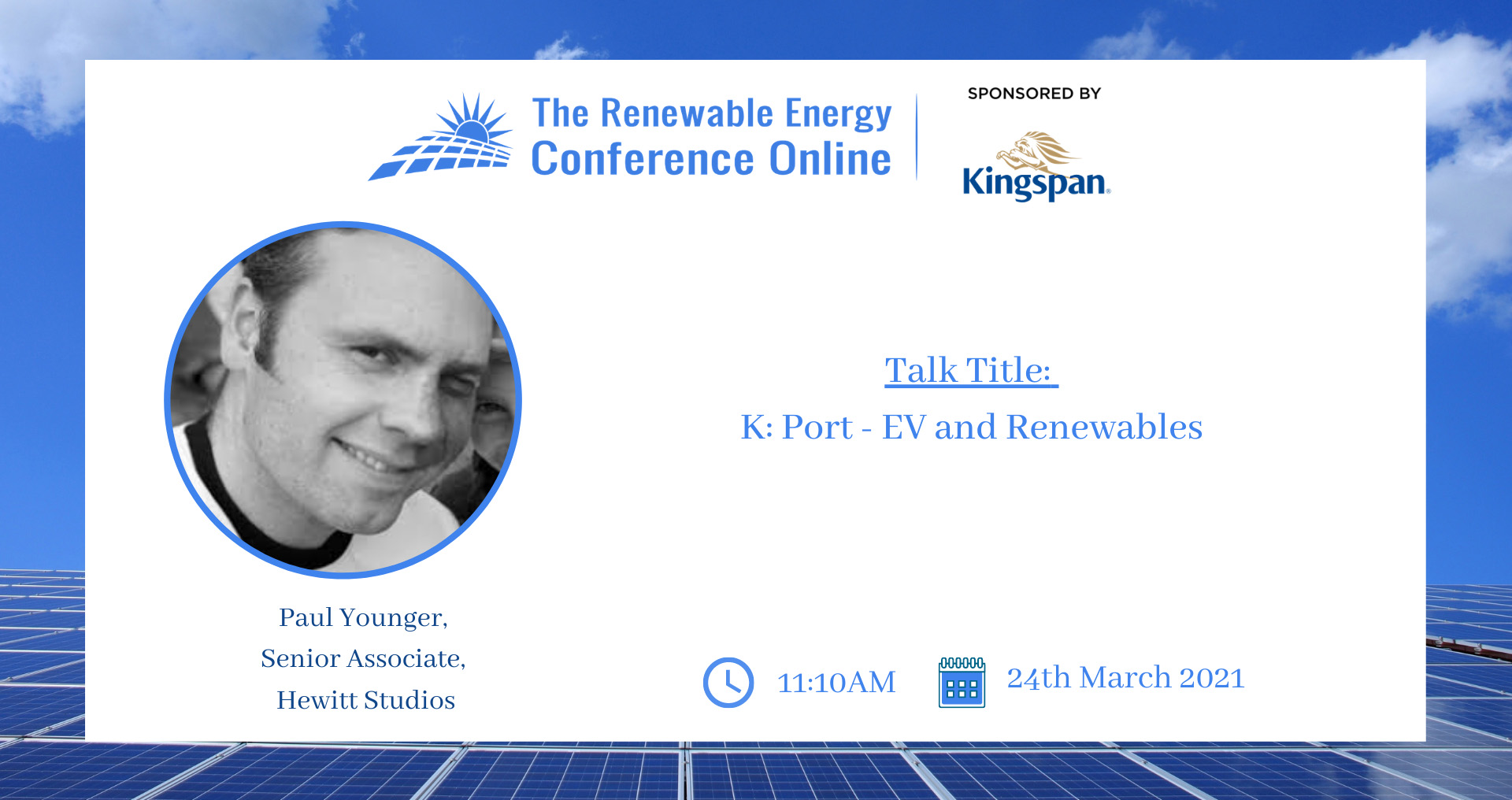 Online Renewable Conference
The Renewable Energy Online Conference is the leading online event dedicated to renewable energy. Join 400 leaders from sectors such as construction, manufacturing, logistics, retail, logistics, energy, data centres etc that are reducing their carbon footprint through renewable energy on 24th March from 10am to 3pm GMT.
Hewitt Studios' Senior Associate Paul Younger will be discussing K:Port | EV, Renewables and Our Cities
You can register for the event for free using this link.