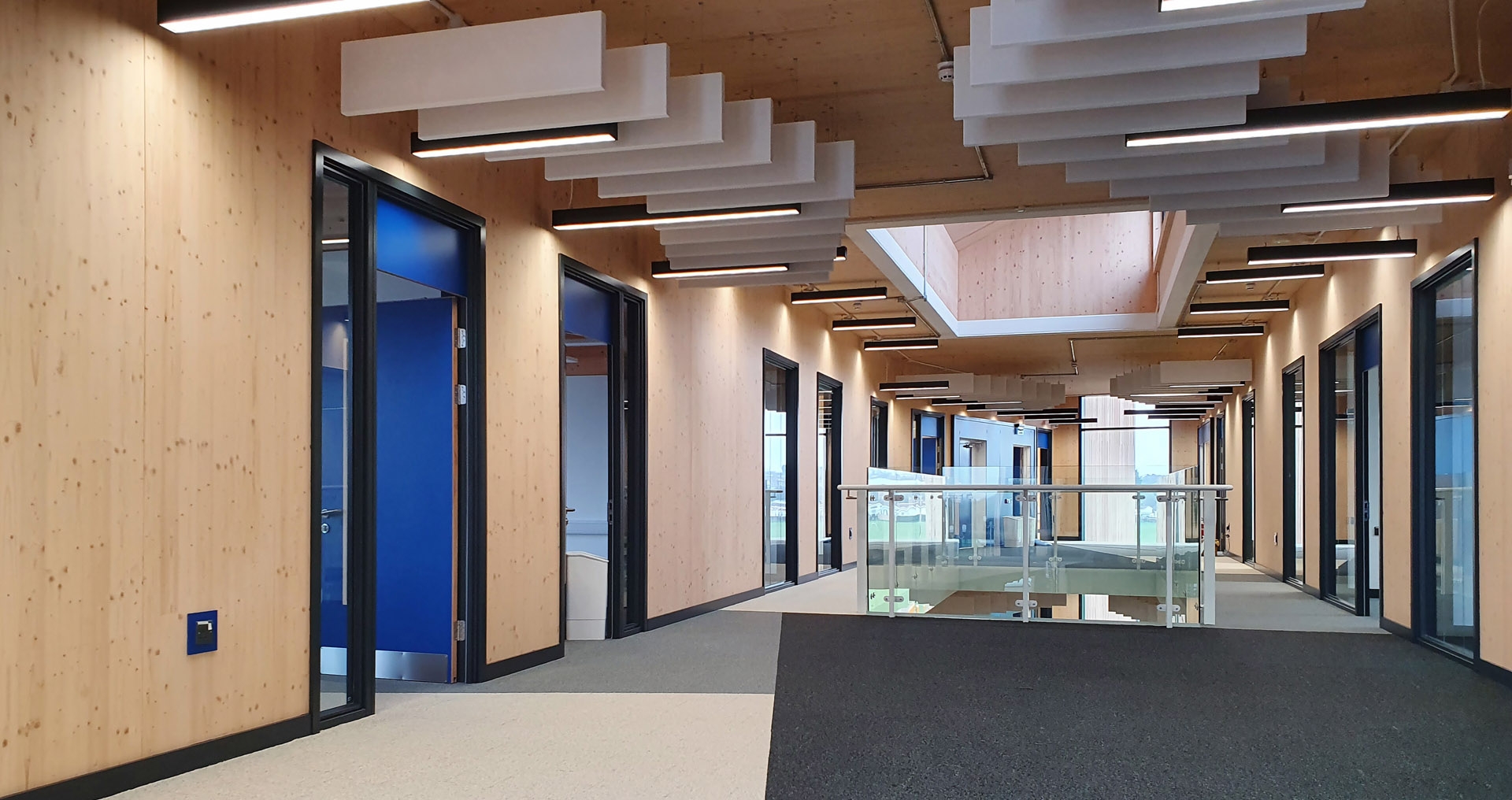 Brunel Centre Complete
We've placed wellbeing and sustainability at the heart of the design, with a cross-laminated timber (CLT) frame, passive design strategies, natural materials, integrated renewables and a large-scale biodiversity plan. In a sector where sustainability and design quality are often low priorities, the Brunel Centre goes to show that both can be achieved within the tight budgets of public funding.
Transparency is key to the building's concept, ditching traditional notions of 'closed-off' classrooms in favour of a vibrant learning community. Each room is visually connected through a central atrium, while the floor and ceiling's abstract geometries blur the boundaries further.
Internally, flashes of blue create playful moments against the calming timber surfaces. Externally, this is repeated on photovoltaic brise-soleil; sculptural 'wings' that reference the college's sustainability agenda, and provide a nod to the area's world-leading aviation heritage.
And we're still busy at the WISE Campus, with an accompanying gatehouse and timber canopy due for completion in early May, ready to inspire a new cohort of students for the next academic year.