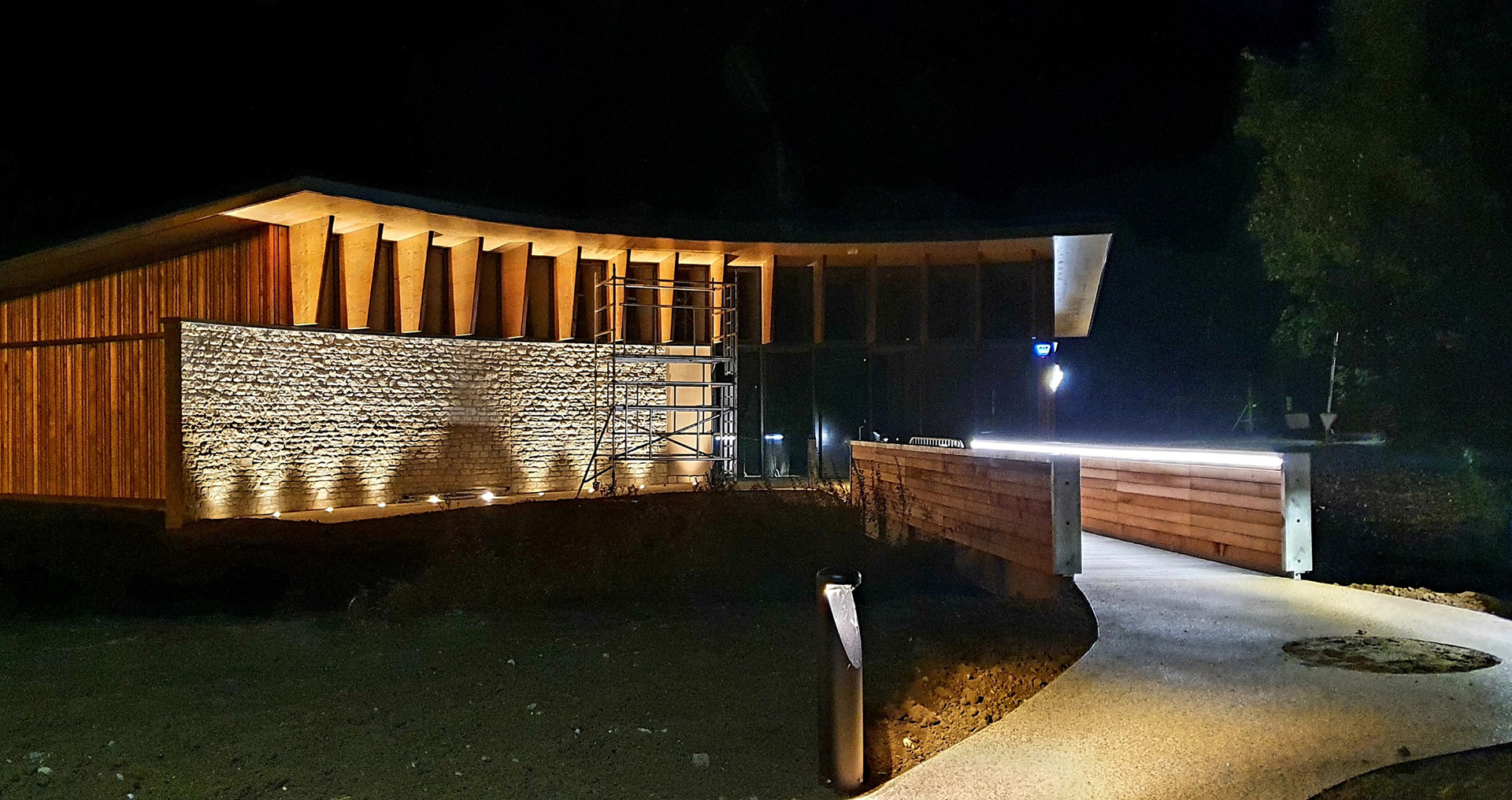 Chaplains' Museum Nears Completion
We are pleased to report that our new museum for the Royal Army Chaplains is now nearing completion.
The shell and core are now finished and the fit-out will begin in the New Year ready for an anticipated opening in Easter 2022.
As this images shows, the landscape is an integral part of the design and careful consideration has been given to minimise the impact on the environment through measures like the biodiverse green roof, whilst working within the confines of the site which include an existing watercourse and established estate trees.
The end result is a striking and sustainable single storey LVL timber frame construction providing carefully framed views of its setting, with a minimal environmental footprint courtesy of passive solar design, high levels of natural hemp insulation, energy-efficient services and significant levels of carbon sequestration.