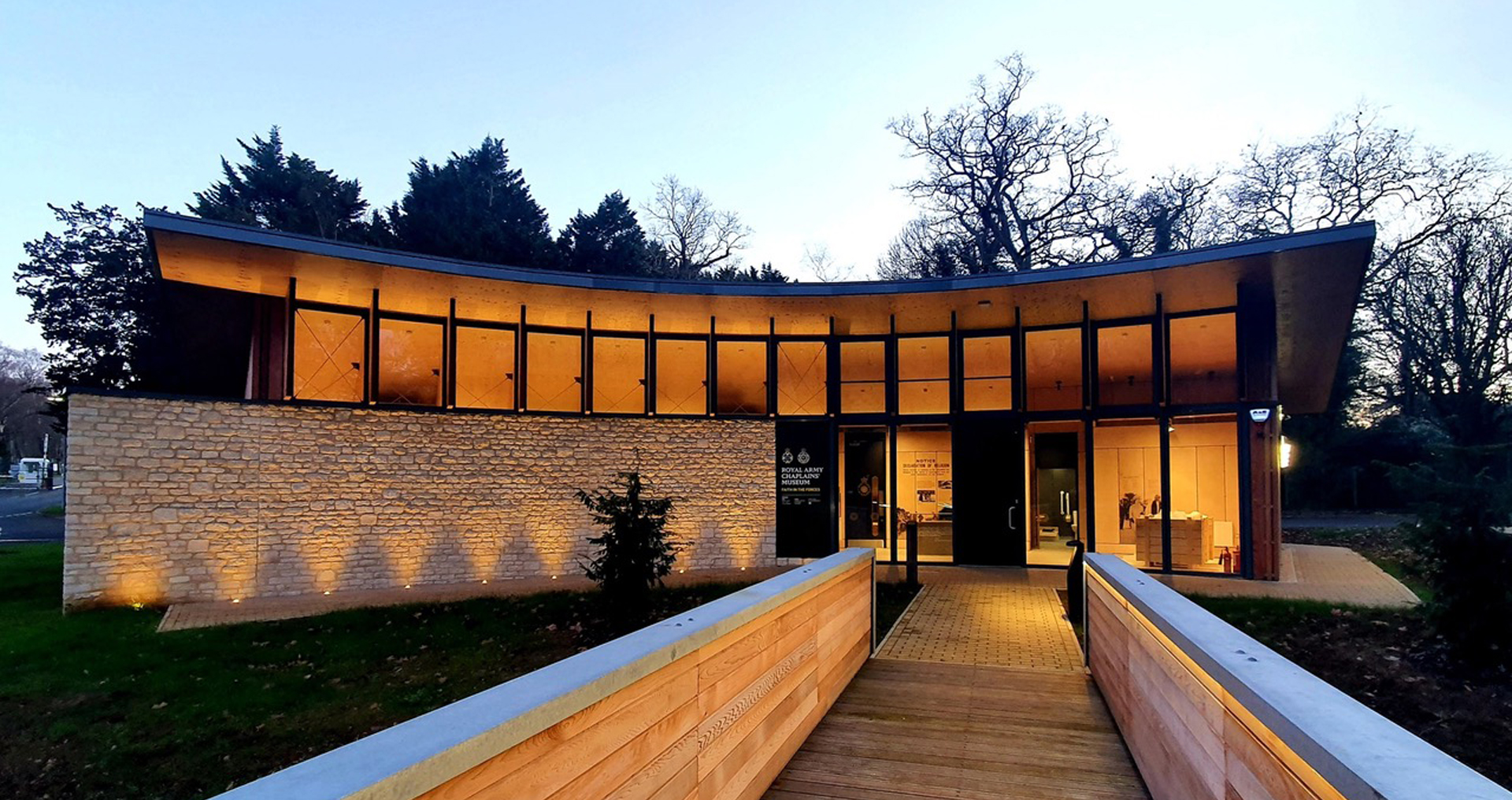 Chaplains' Museum Open
We are delighted that our Royal Army Chaplains' Museum will be open to the public from 1.30pm tomorrow (Thursday 19th May 2022).
The museum is housed in a striking and sustainable single storey LVL timber frame construction providing carefully framed views of its setting, with a minimal environmental footprint courtesy of passive solar design, high levels of natural hemp insulation, energy-efficient services, sedum roof and significant levels of carbon sequestration.
You can find more details, including directions and opening hours, on the museum's website.