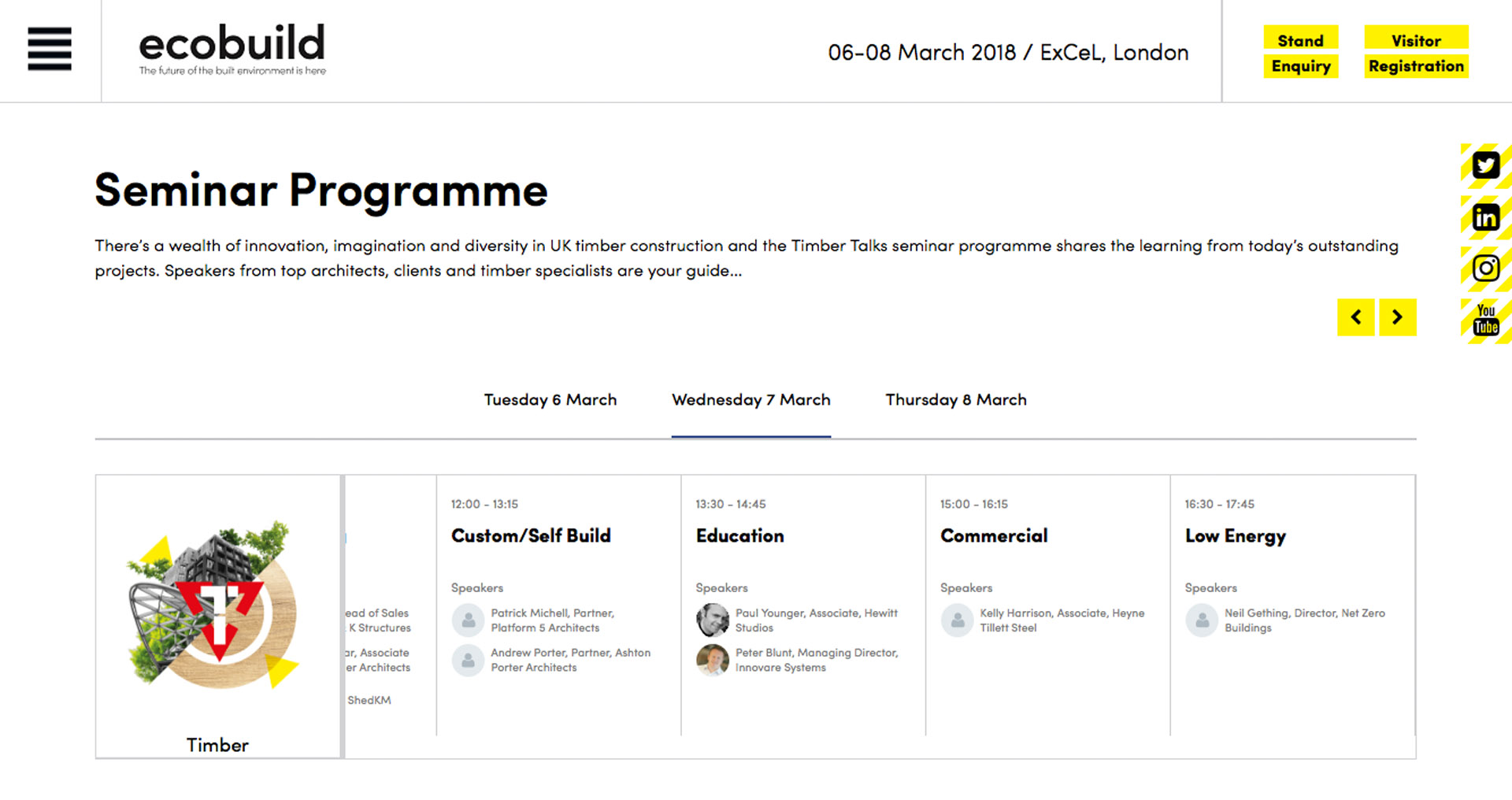 Hewitt Studios are delighted to be speaking this year at ecobuild – Excel, London, as part of the Timber Talks lecture series.
We will be discussing the merits of Cross-laminated Timber as a sustainable and disruptive building technology.
Please come and join us if you can – our session will take place at 13.30 on 7th March 2018 in the Timber District.