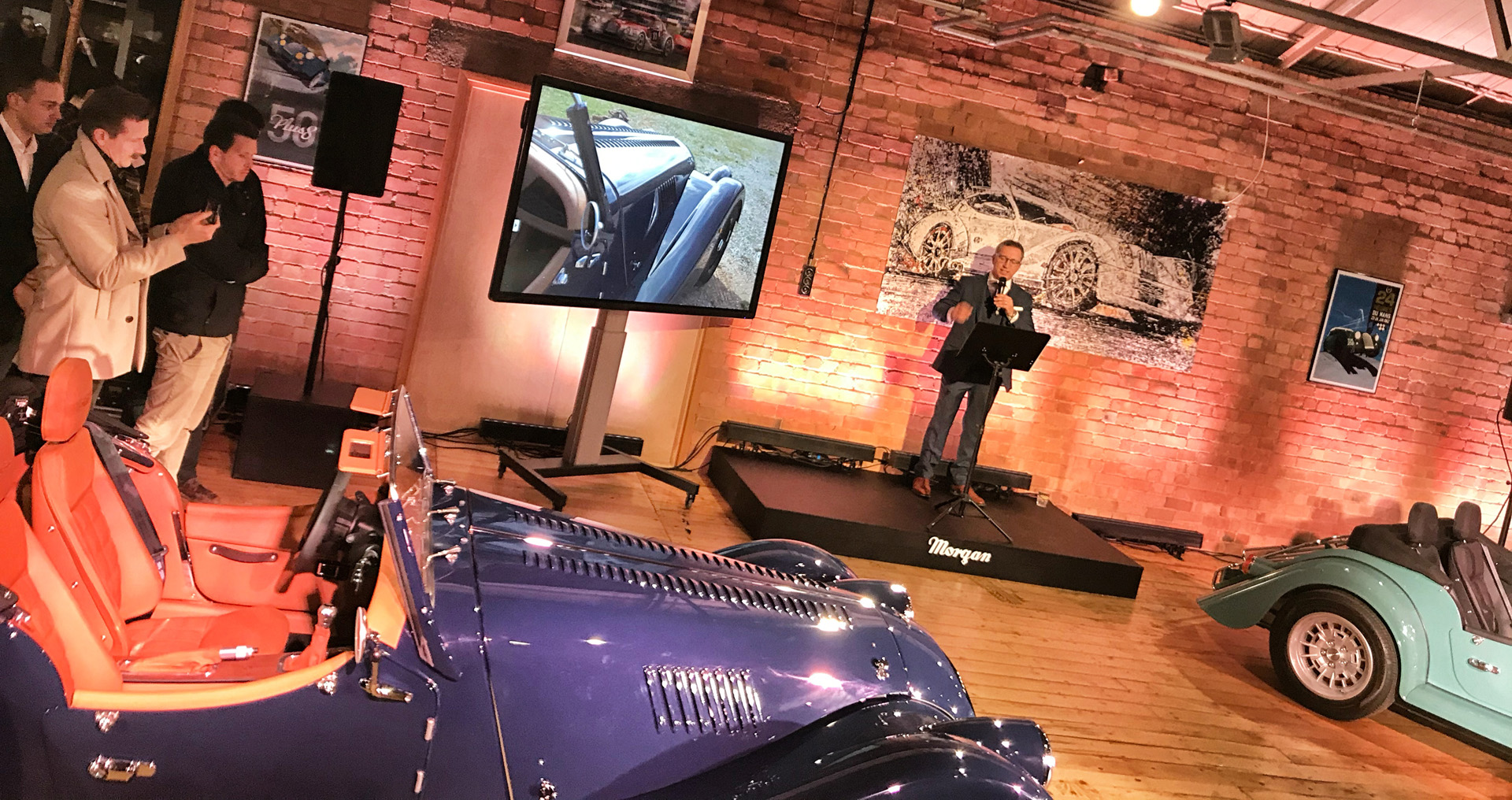 Last night Hewitt Studios were fortunate enough to be invited to the launch of the Morgan Motor Company's latest car – the all new Morgan Plus Four.  The launch took place at the Morgan factory in Malvern, UK. Following the outbreak of coronavirus, the Geneva motor show – where the car was due to be launched – was cancelled. But, in a plan typical of the brand's can-do attitude, the show car was driven back from Geneva – a journey of more than 1000 miles – in a couple of days, in time for a reveal event at the factory.
As part of the exclusive event, ably supported by The Balvenie, Morgan also introduced its plans for a revamped Visitor Centre, designed by Hewitt Studios. The planning visualisations of our proposals can be seen at 5:32 on this video of MD Steve Morris' keynote presentation.
The refurbishment has a strong focus on sustainability, with a series of low-carbon interventions designed to improve building thermal performance, increase natural daylight, reduce energy consumption, reduce surface water run-off and provide for end-of-life recycling of materials.
The revamped Visitor Centre and Showroom will open its doors to car enthusiasts later in 2020.