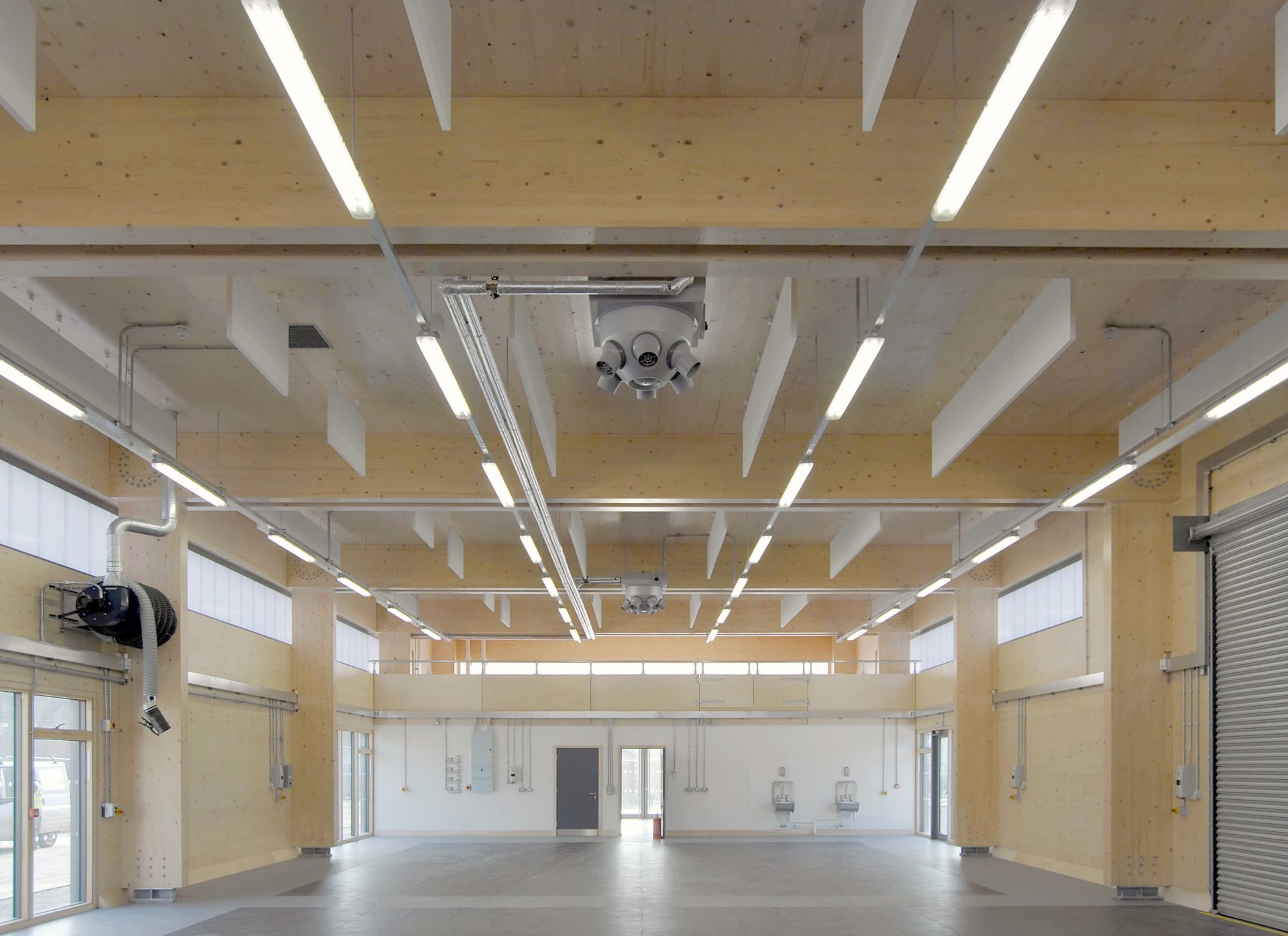 Our Crosslam Workshop for Herefordshire and Ludlow College at Holme Lacy is a finalist in the LABC Building Excellence Awards 2016. It has already attracted attention in the press, with Tree Hugger hailing it as 'a model of how to build those B-class buildings with care, with sustainability in mind, and with style.'
Unusually for an industrial building, the workshop sports an innovative and efficient 'flat-pack' timber structure, which takes advantage of Cross Laminated Timber (CLT)'s omni-directional loading capability to cut all beams, columns, walls, and roof from a single 200mm thick board. This pre-fabricated, sustainable and attractive self-finished material allowed for a rapid on-site build (important as the College had a limited window of construction opportunity) with reduced foundation sizes, the flexibility for services to be fixed anywhere and the creation of a high-quality internal environment (with excellent acoustic properties).
The workshop also has a modest energy requirement in use, thanks to a highly insulated envelope, efficient services specification and 12kW of roof-mounted solar pv panels, all helping to secure its A-rated Energy Performance Certificate (EPC).