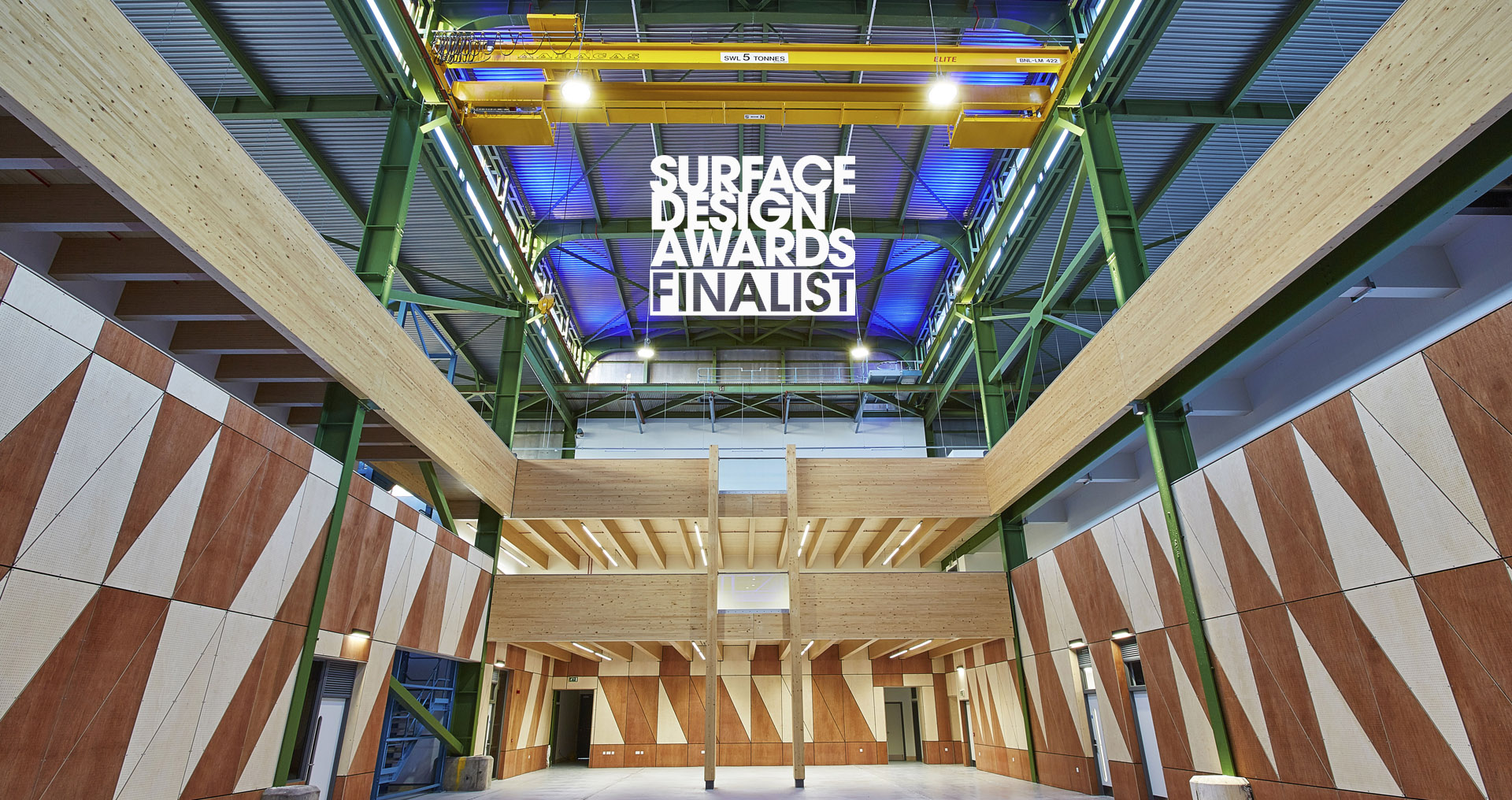 We are delighted that SGS Berkeley Green is a finalist in the 2019 Surface Design Awards for Best Sustainable Interior Surface.
The Surface Design Awards recognise examples of progressive design and the use of innovative surfaces in projects both in the UK and internationally.
The 2019 judging panel selected exemplary examples of creative and innovative use of materials and lighting in both interior and exterior schemes as finalists. A full list of the finalists can been seen on the Surface Design Show website.
The winners will be announced at the Surface Design Show on Thursday 7th February 2019.