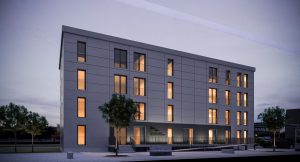 Hewitt Studios have recently achieved planning permission for WElink Energy to create an Innovation Centre at Berkeley Green in South Gloucestershire.
WElink have developed a fast-track, scalable and sustainable packaged building solution to address the international housing shortage. They are seeking to establish a UK Innovation Centre at Berkeley, where they can develop and tailor their unique product for the UK market.
Their prefabricated system targets zero-carbon energy in use (with high levels of insulation, efficient services and on-site energy generation) and is assembled without the use of water or cement.
The 'test mule' at Berkeley represents the first stage of their stated promise to bring 8,000 low cost homes to the UK.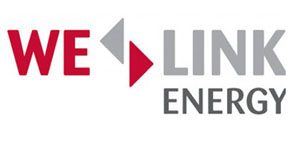 Category
Architecture, Innovation, Sustainability, Workplace