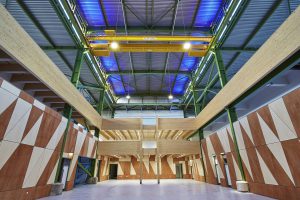 Hewitt Studios have been working with South Gloucestershire and Stroud College to develop proposals for an exciting new renewable energy and engineering Skills Centre at Berkeley Green.
The project is supported by the Local Enterprise Partnership and Skills Funding Agency to drive economic growth through the provision of critical construction infrastructure skills.
It utilises a vast existing Engineering Hall to create a dynamic and sustainable new education facility, generating a surplus of electricity from its 100kW solar PV array.
The project was submitted for planning in late 2014, with the first phase completed in October 2016.
Winner in the 2019 Surface Design Awards, 2018 CN Awards and 2017 Structural Timber Awards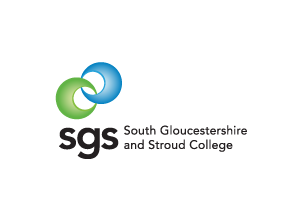 Category
Architecture, Creative Re-Use, Design, Education, Featured, Innovation