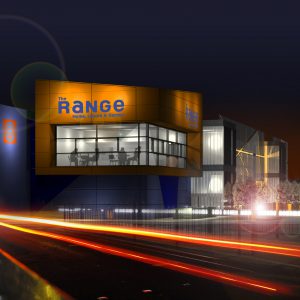 Hewitt Studios have prepared designs for the refurbishment of The Range store in Plymouth.
It provides additional facilities and retail space to Chris Dawson's first store, opened under the CDS banner, back in 1989.
The brief demanded a striking appearance, both during the day and at night, as the building is situated alongside a one of the main gateway routes into Plymouth.
The proposals also include a projecting cafe on the prominent south-west corner of the extension, with large windows affording its occupants elevated views towards the creek to the south and River Plym to the west.